Hmm today i went out with my YMCA camp mate!!!!
Sadly onli 4 turn up!!!!
it is out of 26 people i guess!!!! omg so little ppl... but anyway we all do have fun....
WE when to clark quay central there eat @ Menhatten
I was full so i was there eating salad..... n also i steal their FRIES
They order a FIRED and a GRILL type of seafood....which consist of
Fish, Prawn, Sotong and "mussle"
Fired one...
Grill one...
My SAlad...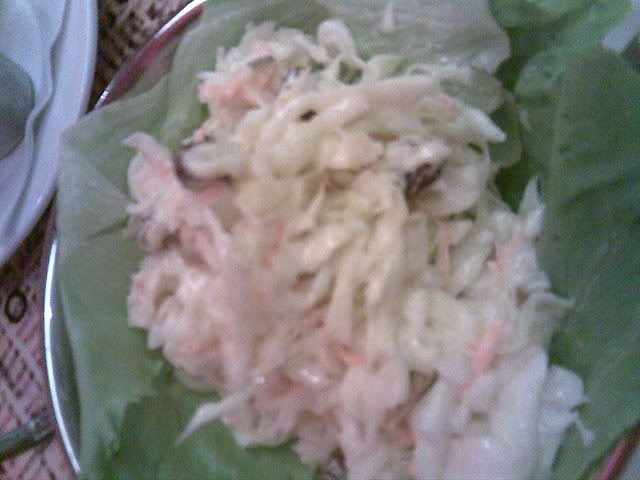 The sauce that coming with the food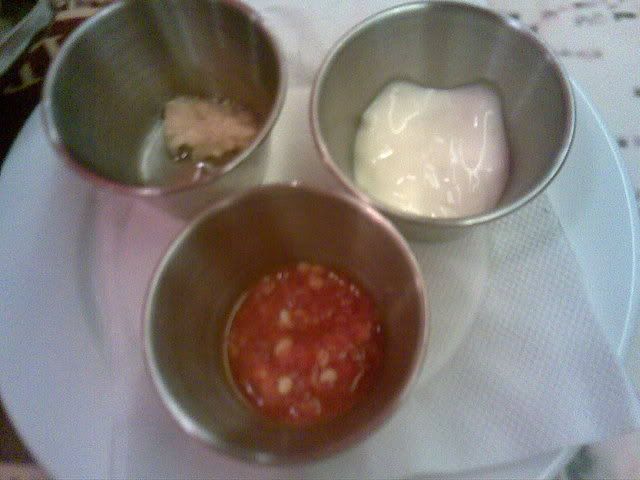 All busy taking photo of foodssss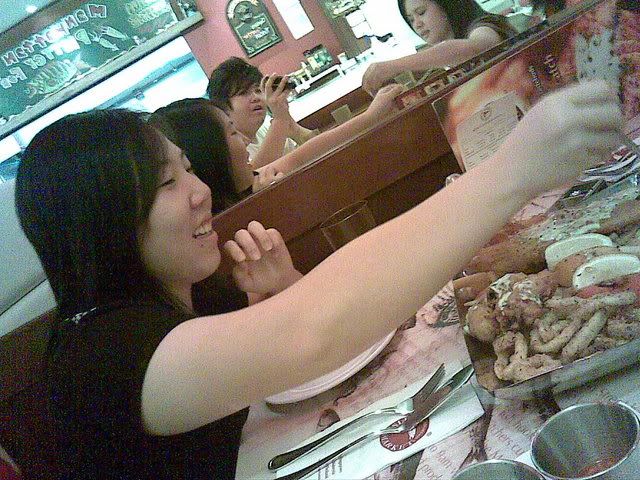 After finish taking photo all start to EAT!!!!
Hmm food too nice for her to resist....

Omg she spotted mi taking her pics..
After eating....Cold joke time....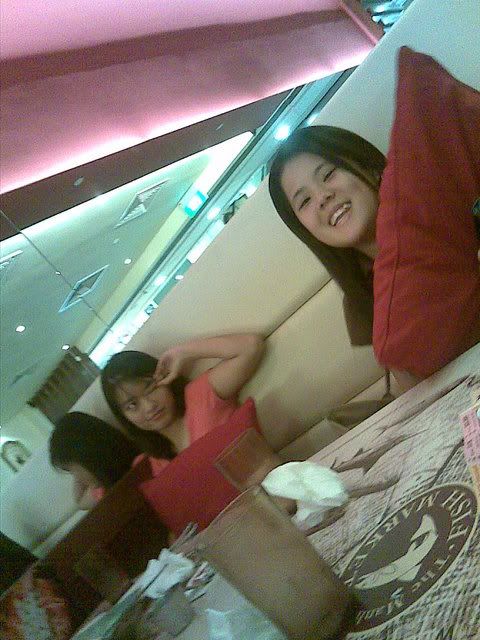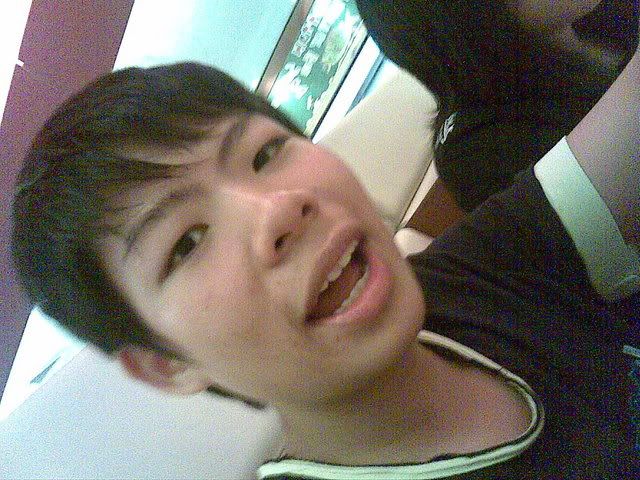 All kana cold till nutting to say.......
Our group pics taken by my handphone.....
After that hui ting went to work so the rest of us head to bugis...Actually wanted to take neoprint de.......BUT it under renovation.....
So we went to the bugis mrt station there the stair slack.....

Omg like couple haha...JKJK
About 6pm they all left... so i slack around at bugis before i head to city hall... cause i meeting my cousin she working FOC OT!!!!!
I walk from bugis to city hall lol...i went city hall cedele to see old fren...
Hmm is great to c mimie qing wang n choon yan there... cause for long time i nv c all EXPECT
and
Also jess was working too @ guess... so is = 1 stone kill 2 bird haha can go c my friends working there n ka jiao them :)
i was slacking at raffle city for nearly 1hour b4 my cousin actually FINISH her FOC OT!!!
Then we took mrt back to yishun...cause i meeting my another cousin together go safar partyworld...
Before we go partyworld i n my cousin go mac eat..
She ate nugget student meal.....(i help her buy lol...she not student ma..)
I had my Cappucino....hai i can make beta then mac lol
...so watery....
a good cappucino should be 3/4 foam not 3/4 milk!!!!!