Wow it have been a super long time since i blog!! cause i super busy ma.. work work work ...
This week working 44 hours!!! in sentosa.. i have just clear 10 hours today!!

Anyway this april.. i have lot of happening stuff!!!
April 2 ITE reSULT out!!! 9am!!!! my god!! lucky not working
but on april 2 i also have my BTT!!! double fear lol....
Then on april 4th JPAE out!!! GOd bless me... i dying to go into ploy!!!!
Then april 7 outing with CLique !!! to wild wild wet... cant wait to go lol.. i miss ya!!!!
If my JPAE FAIl!!!!
damd i gonna have to SHAVE my hair!!! n also LOSE WEIGHT!!!!!
CAUSE NS!!! and also have to quit sentosa job...i felt like i love the island le.. cant bear to leave there lol.. i love the pay , the ppl , the island , the surrounding and everything la....
Wish my dream come true!!!
spoke at : 10:48 PM
Today goona blog fully abt my classmate...
Recently we have a chalet... that the "Classphoto"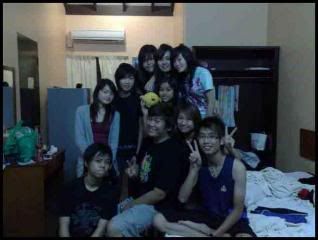 That the class toy!!!!
My patrick and xian xian quek quek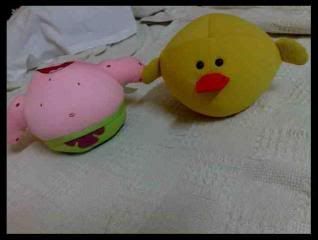 Starting with li ying
the friend with i have made with in year 2 term 2..
i felt like we became closer fren bah..
Althought starting we have not mix together but when come to the end of the term we actually mix will !!! felt so proud to have u as one of my frens
Nx shu xian aka jasmine
Hmm ok the very tokong gal in my class cause
she the 1st who own a motor lic...
Hmm ok shall say miss ur quek quek bah hahaha..
miss making him a roti prata when u not around.. Oppzz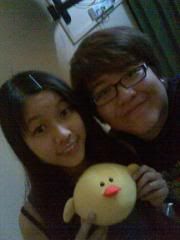 Ash le jun wei...
We use to be may be i should say one of the good fren bah but
dunnoe wat happen making me felt a drift with u n me...
Xin yu...cindy? hahah
okok call u xin yu
Hmm the tallest gal? + a bit cold 1 lol.. i thing u shoudl win the crow award la..
Zhi xiang aka xu xu
Hmm the use to be song beng!!!
y call him song beng lei? ask johnson
very nice person... he is not like u see very beng BUT a good person lai de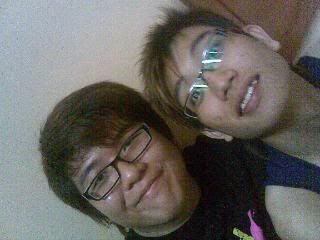 Nx Serene MAH GUI SHU
One of my good fren bah... use to work at same place
and also she one fren i made starting of the school days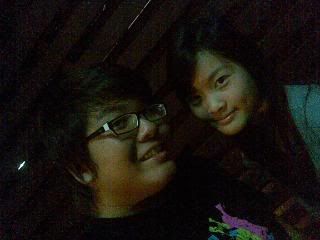 Thomas
the ku ku hair in our class...
One of the use to be close fren bah...
as time goes by we will not be that close....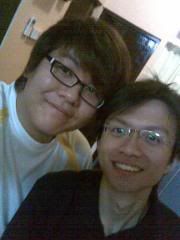 Adeline
She my student lol.. haha cause i am her very demanding teacher!!
Wishing her pass her exam well!!! hope for all B for her
Zi kuan
The only LANTERN in our class cause she can make her
FACE RED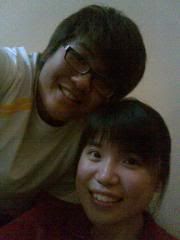 Lastly is charlotte n jessica!!!
Charlotte one of the kindest fren i have ever met
Is fun to noe u lol..
as for jessica!!! i shall be frank la since we may noe met up that often le...
I actually use to like her.. or should i say Deepest crush bah!!! omg i saying too much..
spoke at : 10:57 PM
Ok i am in Downtown east chalet!!!!
I am just kill my time lol.... ok nw heading to red house...
god bless me
spoke at : 11:11 PM
Hi guys... i am back!!!!!
althought i am very busi work but still i nv forget to update my blog....
Tomorrow onward i going a 4days.... Chalet!!! erm i have 2 chalet on going lol
From sun to tue is my aunty de the
My life is just full so stuff to do!!!
Recently i am trying to LEARN ENGLISH AGAIN!!!
Cause i felt that i cant really pronounce a lot of english words...
so i shall speak more english form nw onward...
anyway i am also learn some basic jap!!!
Cooll rite.. hmm let me teach ur!!

for example
Yiko- one

ni- two

San- three
go- five
Qu-
nine

Niko kao do yi ko sa vis - buy 2 get 1 free
ni do ru - $2
ni do ru go ji san dat- $2.50
Gu qi wa - Fan
That all i noe!!! Hmmm Finish my exam le...so nw i nid plan for my next step in my life...
And that is i will wait for my result 1st!!!!
ok gonna slp!!!shall update after exam!!!
spoke at : 10:17 PM
Hmmm Exam is OVER!!!
Nw mark the start of WORK n fun...
Sad thing is no more pocket money le...
So from nw on i going to earn my own pocket money!!!!
That will be a tough job for me !!! so sad!!!
Up coming got a lot chalet to attend weeee....
spoke at : 10:45 PM
These are my "student" for my tutoring programme!!!!!
All of them just simply look damd stress lol...
70% theory 30%Hand on....
I shall try my very best to REMEmBER! for once!!!!
Plz let me remember!!! i wan As......
I shall pray damd bloody hard to got A for account as i nid lots of Luck!!!
Wish a lot ppl get worse than me...muhahahaha

spoke at : 2:50 AM
Me in my new spect and hair cut...
More nerdy rite hahaha
In 13hours time is my accounting exam!!! Omg!!!! i really hope i get a A for accounting , cause i noe my auditing surly will not get A as due to my STM!!I shall bless myself to score will!!!!
spoke at : 1:52 AM
this coming monday to my fellow fren!!!!
If u felt u nid help in accounting can come find me!!!
I will help you to my fullest to pass!!!
Call me if u nid my help!!!
I will be in school qutie early!!!!
spoke at : 12:05 AM
Back to blog!!!
I have just read all my past post n felt a little emo nw.....
Ok lets cheer up

My upcoming events!!!
10/3/08 Accounting Exam
12/3/08 Auditing exam
13/3/08-15/3/08 Working
16/3/08-20/3/08 CHALET!!! weeee
Then upcoming i am planning lot of stuff
In hand nw is my class CHALET!!!!
Then shieh hung birthday celebration
Then after that CLIQUE Chalet!!! very important!!!!
Still got wat sia.....
erm...

i think that all...
Ok nx i shall think of a walk to improve my English!! hw...
Currently i am trying to Read english papaer DAILY!!! does that work?
I hope so... cause i am spenting little money to improve my english!!!
hope i am~~~~

Best wishes to all my fren out there taking watever exam or shit la..
Can be BTT , FTT and ETC la......
Good luck have fun
spoke at : 11:56 PM
Arrrrr Exam is just around the corner and i just cant remember the format!!!
Anyways to help me cure my STM???
I Nid Both As for my this 2 modules inorder to be a 3 pointer!!!!

Anyway today i tutor adeline , li ying n andeline...
it a hard time tutoring them as they just dun get the hang of it...
I am very worry that they might not pass very well if they keep forgetting watever important thing i told them....
I not dying for the Free meal if u get a B but i seriously want ppl i teach one to score AT LEAST B.... That my standard!!!!! A will be the beta 1 la...

just 3 days more.. will be my accounting exam!!! i think i can manage la.. but hor audit i think i cant... my have STM ....WHo can help me????
Plz i nid to really wake up for once.. if i nv get = go ploy chances lower!!!
gota slp....
spoke at : 12:52 AM