Wednesday, February 27, 2008
Hmm ok i am alive again!!!
Last saturday i n my sentosa fren went down to harry's bar to drink.. As wat they say a So call celebrate for song birhtday...
I intended to leave at 11pm but end up ... hai~~~ 1+ am
i was so tipsy lol... so long nv drink le..
The total bill was a horror for all of us.. it came up to $230+
a jar of heniken cost $29.90 n we order 6 jar
+ 8 2 vodar lol... and they nv told us is was = to 2 jar price n my fren at there almost start WW3!!!!
hai~~~ after that i cab nack home with wei sing!!!
Work morning on sun!!!
Ok for nw
Exam is coming i dun feel any urge.......
i need someone to kick hard on my ass to make me feel it...
i really really wish that my Jpae can be a successful 1...
dunnoe why i felt like going ploy would be beta nw
1. can celebrate 21st birhtday
2. may be can work for sentosa countdown this yr
3. try slim down by my own
I will be cutting my hair real soon.. just tt i dunnoe when... i will not cut back my old shorty hair style!!! it just simply SUCK!!! After looking at past few months photo i felt so disguse by it....
shall go slp nw if not cant wake up for miss choo lesson
spoke at : 1:50 AM
Monday, February 25, 2008
spoke at : 2:11 AM
MY blog for today will be on sentosa FLOWER!!!!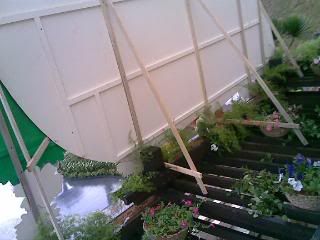 Hidden spot in sentosa also must be cover with flower....
THe crowd is sentosa is like mountain lol... so many ppl came to sentosa....
in result it cause jam!!!!!
Isn't the deco look very very beautiful?????

another nice nice flower figure... STAR



Before and after
spoke at : 1:52 AM