Friday, November 30, 2007
I am so busy as i am working in sentosa MERLION!!!

If u were to here "hi welcome to merlion gift shop" for today n tomolo...that will be my voice hahahaaha
spoke at : 12:31 AM
Wednesday, November 28, 2007
I got a super damd short hair cut!!!!! pretty upsad sia....... cause my hair is no longer long!!!! anyway tomolo will be my 1st day woking @ sentosa...anyone wan to try ur luck can find me at merlion....is current station @ merlion....i dare not blog up any pic lol....so short like primary school time...erm i mean sec hahahhaha
gonna have a good night rest
spoke at : 8:58 PM
Tuesday, November 27, 2007
Weeeee i finallly have job le....
soooo happi cause there will be income for me....
I am working in Sentosa !!!!!
Omg omg omg omg i believe that i make it....
i got in by my own ability 1 hor...
Today i will be going down for orientation....
God bless me that i can chiong my job to earn more money!!!!
spoke at : 9:51 AM
Monday, November 26, 2007
Last week i have a bl activites in SENTOSA!!!! these are the photo taken there......
Beeen FORCE!!! to wear tt hat cause is part of the game + somemore the size only fit me!!!
+ more more more photo haha
tooo bad i haven received my photo yet......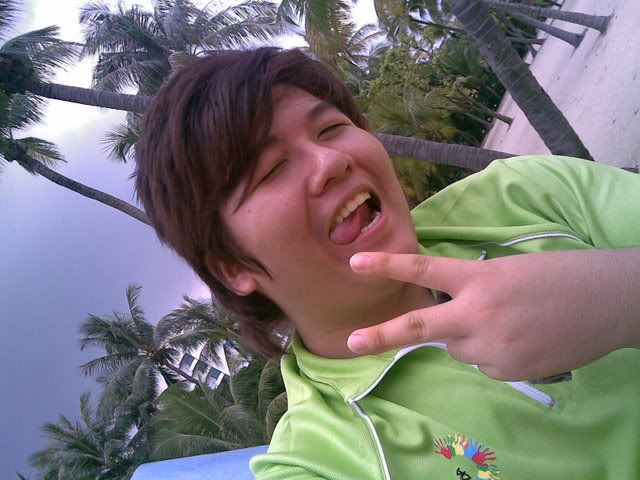 After tannning we head to vivo.....
in the train i n fina pose a lot.... haha....
from emo....
to normal....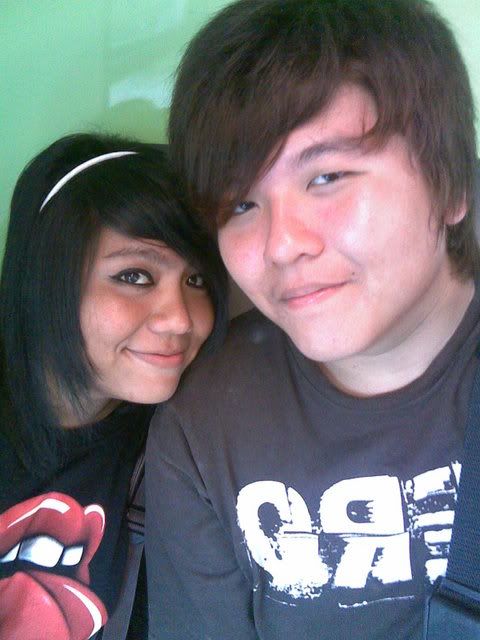 to act cute hahaha
At vivo we ate n shop then go home.....
After that day i got work at the nx day... so must slp early..... then at mac serene gave me a gift for being part of MsN team....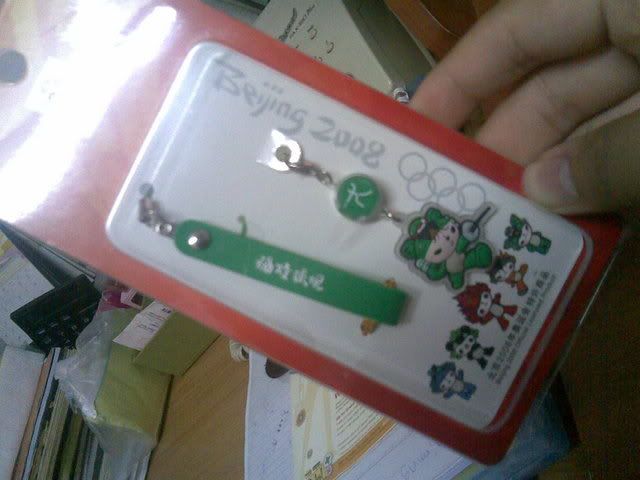 Hmmm from China.....as it brought by Boss....
hai saw there is once WHOLE SG mac RM + BM + BC + the high rank ppl in mac headed to china for a mass meeting!!!! cool sia free trip there for abt 1 week = a week peace for all store haha... tt y she can buy gift for us.... cool sia... is the china 2008 Olympic souvenir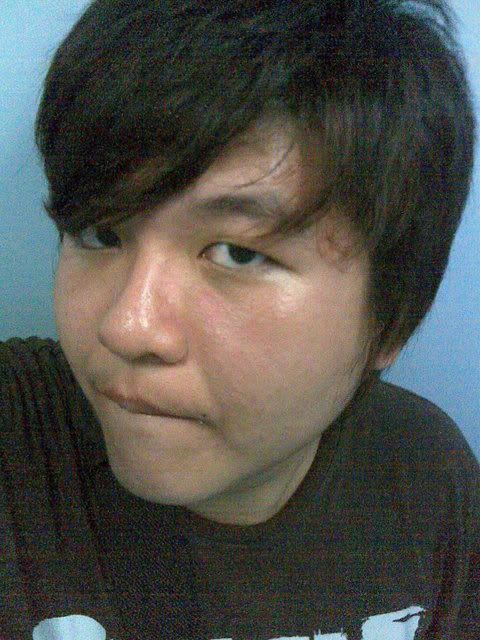 Hmm this pic i felt quite werid cause WHY my HAIR so BLACK????
But this look different!!!
Nvm.... i got 2 pictures for choon cheong.......
Zhi xiang haha the "ah beng" in our class!!!!!
and
YOUR MIAO MEI + my head hahaha
spoke at : 8:47 PM
Last friday i and zhen go k box...as normal i do take lot of zi lian photo...
Our tapas meal foodddd

At ikea.....
i have fallen in love with this cupboard!!! i wan to revamp my room badly.... but no money!!!!!
i wish for a cupboard with a MIRROR!!! just like that.... below....
With a open down cupboard not a slide DOOR 1.... just like below 1
Wishing the other have door to be a open + transprant like door...
Open inside u will c
Total cost abt..... 1k PLUS!!!!!
Continue my hunt in ikea i saw lot of RUI YING haha
Beruwang hitam putea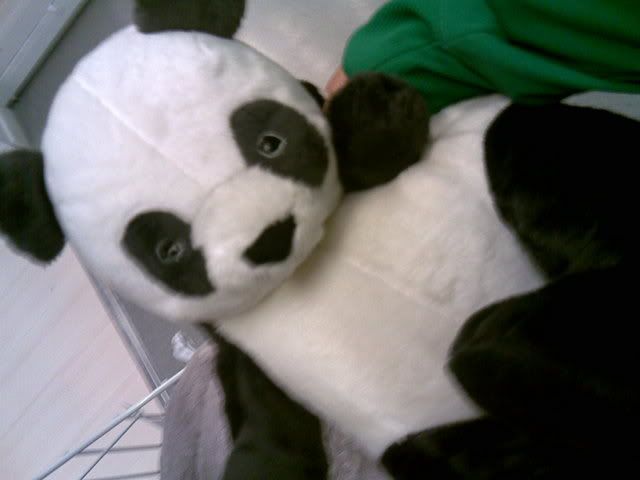 Beside that i saw ALVIN hahahahaha......

And also not forgetting JUN JIE(sec fren)....haha sotong!!!!!
Inside i also saw something which you throw there no 1 would care to take home 1 lol... that is the laptop!!!!!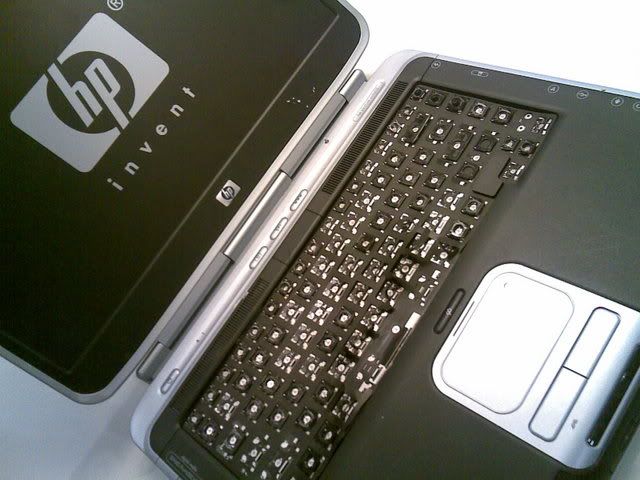 Badly damage!!!!!
spoke at : 8:22 PM
Saturday, November 24, 2007
Damd i been really very very the busy lol...damd shack nw!!!! yesterday i went to CMPB to do my "Further investigation" for my army thing la....cause last round i went with Ash i got
But after yesterday check up it shown that i am a damd healty kid haha.... Pest B wahahahaaha...i very healty sei hehe...anyway yesterday i went to downtown east!!! NOT to play no to go escape or WWW but go BK toooooo STUDY with angeline , alvin n jin bao... Thank alvin for teaching me lol cause i was realli going wondering in the sky it i going to that cash flow by myself..... then @ downtown i did go find Charrrlooooowwwwlet hahaahaha....to my very very unbelieveable eye i saw that her company like paid her to go there do homework n study sia....wat a gooooood job....lol... anyway after studying we head to town go walk walk la...
then got saw jessica la then got play pool n bah bah bah..... hai i damd busy la dun wan blog le....got CDP project haven do!!!!
spoke at : 2:44 PM
Thursday, November 22, 2007
Hmmmmm i pretty busy to upload my sentosa pics......hmmm may b after my CA for accounting then i start uploading......
Monday was pretty a sucky day for me as something REallllllyyyy bad happen....which causes me unable to attend the school of business day event....also good la... haha i was so call sabo to participate lol.............anyway tt day i did not go , but i go have my lunch with ade they all at pasta mania....then during night i go YMCA for a upcoming camp meeting....
To all of ur out there.... if u wish to go for the YMCA camp u can go the ymca web site go sign up @$20....It a enjoyable camp as you get to meet people who are disable or people who suffer from other problem la....This camp is to help them to have fun n also have close contact with us..
Tuesday is my Class photo day...i think all was present la....then we had mrs ang n miss choo in the picture...i was pretty upsad as some of our class CBK refuse to choose mr hari...lol he such a wonderful teacher lol... it really hard to find teacher to be so close and nice to a "BLACKLISTED" class lol... But still i will nv forget him when i grad from College east..... the Best teacher u can find in college........
Ok wat can i say for nw...hmmm school is boring as i dun even noe hw to do my cash flow lol....DIE........i really wonder will i score well for my upcoming exam lol...die man....pretty upsad cause i going crazy asi dun even noe anything.....Let drop that topic....
Yesterday Alinda told me she got lobang to work is tooooooo SING!!!!!! my god my fav but must be on stage!!!!!! they will paid me $50-$80 depending on the producer...but must be fast song.... my god....JJ- jiu shi wo consider rite.... i was getting more n more nervous sia.. dunnoe have i make the right choice to go sing bo..... i big big big 1 standing on stage sing... but is a FAST cash wo..... hmmm i was thinking to drop out lol...hw !!!!
Today going k box celebrate wan cheng early birthday!!!! hope ltr will be a successful event!!!!


My new hair colours...
spoke at : 9:17 AM
Sunday, November 18, 2007
the icon on the top is something to do with Motorola Q9H...
Hmmm i got some info from the guildline....
that the phone is something like a pc...
as it can update your blog just like you would at your desk.
In simple it can function like a Pc la....
It can also work like normal phone with bluetooth, camera, music, video and additional with a 2GB extendable memory
So any1 rich enough wan to get a beat phone to do more research on it then haha...
spoke at : 9:58 PM
spoke at : 9:43 PM
Ok..... nw i gona just put down a long long summary of 1 week stuff....
Monday
I went to cmpb with ash to do medical check up...then after that we headed down to queensway to eat then he go off but i go queensway shopping centre to walk walk before head back home...
That my boring monday life!!!
Tuesday
Happily when to school thinking there fact lesson but ended up wasting my time playing n other bah bah bah stuff... cause no fact lesson due to my class doing to FAST!!!Then after that i heading back home to slack until 8+ then go out with jia wei cause meeting him go watch Movie...
then on that day itself i bought a Hair dye....
Wednesday
I dye my hair @ 9.30AM!!! i am crazy!!!Then after that head to school.....During class we do have some fun time in class esp with miss chew!!! she a very humourous teacher... after that i headed back home !! so kuai rite!!!
Abt 7pm like that i go dye on certain area cause due to some proply done..(DIY ma)then after that acc jia wei go buy a new hamster... n the breed of that hamster is called.... YELLOW PUDDING...wat a nice name haha....
Thursday


As normal i when to school then go in class to SLACK....(like no lesson for whole week sia....waste time) then abt 1.30pm we head to job fair.....inside i saw my FIRSt Lao Po....Noor!!! miss her so much...She TTSH Starbuck RM lol....(looks like starbuck got beta futher than mac)
Then in there i apply 2 jobs... 1 is adias and the other is sentosa... then after that i n toot too go ikea....then after that go home lol....(sad lol....look like until now i dont get any)
Friday
i go k box with wan cheng @ jurong then after k we head to CkCc cause her go take her FREE contact len...she got 10 daily free len sia.....soo good....
Saturday
I went to SENTOSA!!!!!! with other BL..... We did a amazing race there....omg it tired me off.....then after that we break off at abt 12 then i n some fren head to siloso beach to tan + swim.... then we did lot of game n true of dare haha...it really a enjoyable moment... then after that we head to vivo to eat n shop.... then finally head back home slp.....
Sunday
I went to work... fullllllll stoppppppp
i ROT at home... fullllllll stoppppppp
spoke at : 9:15 PM
MY EXPIRED PHOTOsss... on Botak jones....
The sauce station!!!
The very cool HAND written menu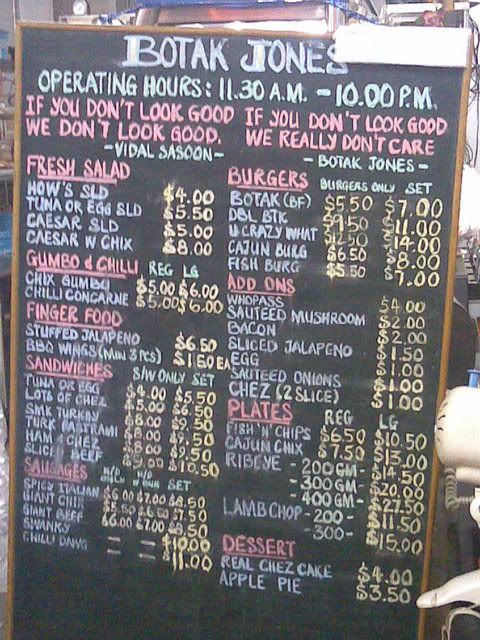 After ordering such come with~~~~

This my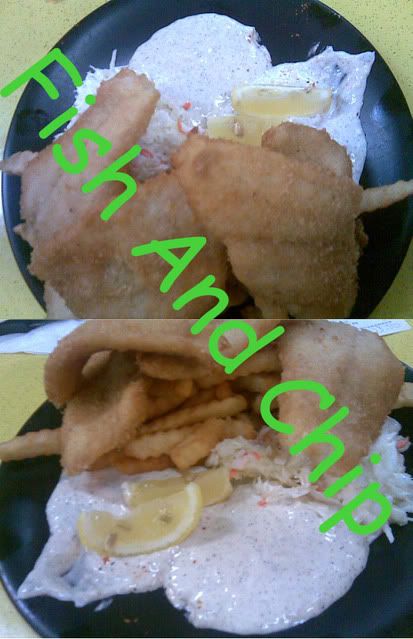 My left over.....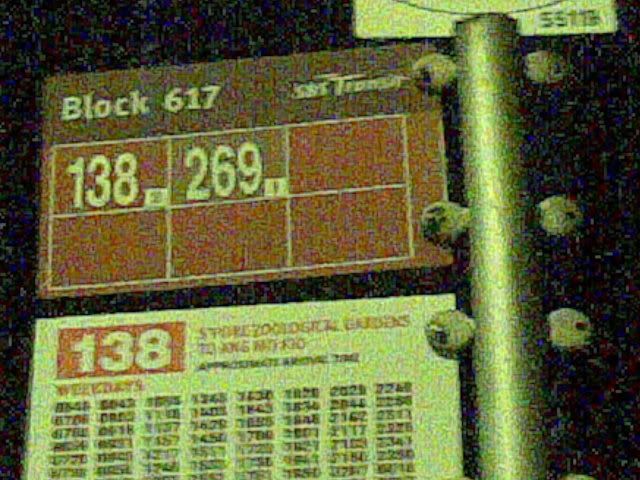 Bus that reach AMK botak jone....that the nearest bus stop
After eating such a LARGE portion, we headed to amk hub... n i have my demark ice cream
I would prefer the italy ice cream at taka......

Guess wat i found at amk.....OMG ZI KUAN your Zhao Pai hahahaha
spoke at : 9:04 PM
Friday, November 16, 2007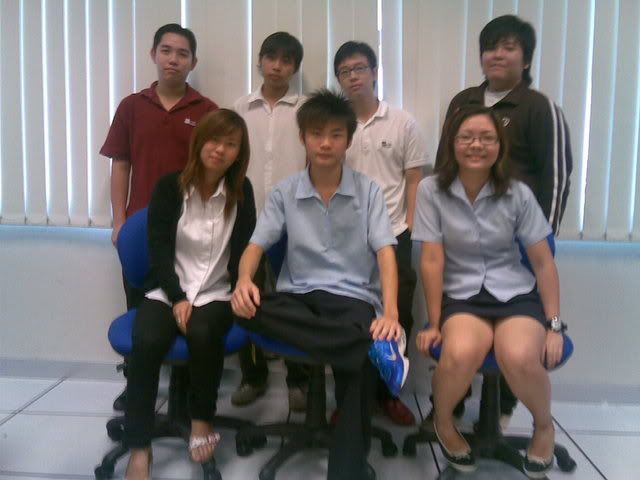 this is my group photo...all my member for my project!!!
Hmmm i going back on track to blog cause finally i can upload photo....
going k box with zhen soon....
spoke at : 12:38 PM