Recently , i have blog that i going changi chalet AGAIN!!! haa haha
actually, that chalet i am like a stranger!!! cause i is acc my fren WANCheng!!! go de!!!
cause she told mi her fren say so little guy go no save + is near OCH=Old Changi hospital!!
So that meanssss i got to mix with 5 new FRENS!!!
Wan cheng fren michelle who is the 1st i met cause we together take bus go
Then nx got 3 1 shot come!!!
Wei cai
Mei hui
Eliane
The at the chalet got 2 person came!!!
1 is jasmine who i noe long long time ago n her BF SK!!!
Hmm just a few hours of bonding we i mean WE can together make out a 8 per meal!!!!!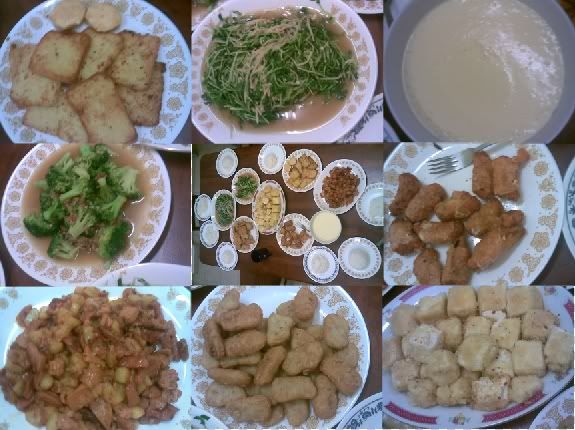 Look nice hor haha... just normal cooking like mums' cook
Hmm there seem to have lots of blogger cause all busy taking photo !!!
But onli got to take michelle take photo haha!!!! cause very rush....
After that we pop Sparking drink!!!
Done by SK

Hnmm i felt they all are good ppl haha.... nice to mix with them lol... althought just 2d1n stay , i felt that they are really nice haha!!!! anyway in chalet i lost my VOICE during night= to i c huntu i cant shout haha
Anyway wan cheng pass me the photoshop disc is so hard to use lol.....
So i any hw do until like that haha
Hmm sad lol... tomolo sch start!!! got to face my class again!!!!!!!! hmm wish my holiday faster come cause nx holiday going malacca!!! hmm planing to jio my clique go haha
they are
wan cheng
shieh hung
jia ming
kai kwee
jia hao!!!!

Will update when my trip is confirm
anyway i going to cut my super long hair le....
gtg cut hair cant blog more le!!!!!!!!