Friday, November 02, 2007
Last week i been to amk hub with jw....and we walk n visit lot of place.....
I bought a new shoe from there!!!
+
tibit from NTUC!!!! i spend total $11.95 on tibit!!!!!
During weekend i went to work for mac for it large order at yishun 200+ there...it was damd bore lol cause i did nutting for nearly 3 hours i guess!!!!!

Saifu haVe blow all this ballon by himself!!! he use machine to do it not mouth
N i decided to took picture with ballon!!!

That the bithch SAIFU!!!!

During mondaY, i went for all lesson n during lecture mel sat beside me so i decided to take my new shoes photo with her OLD SHOES haha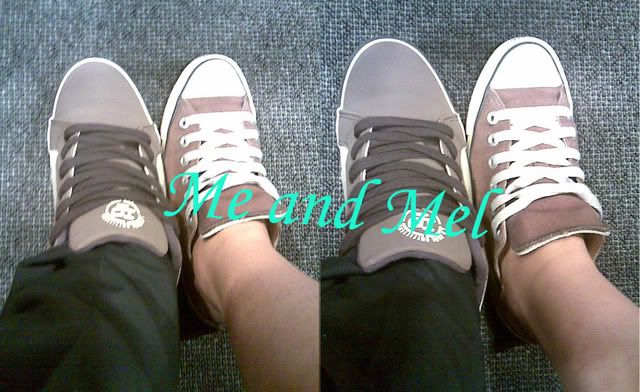 During lesson i was such a hardworking student haa haa
Me with serene spect
spoke at : 1:02 PM